Join us for this Free Fair Lending Webinar. Tory Haggerty from Tuscan Club University will review building prevention into your fair lending program. The training will include a review of the loan life cycle and the fair lending risks that may occur at each stage of the loan.
Tory started his compliance career as an FDIC examiner in the Sioux Falls, SD Field Office. He was commissioned as an examiner in 2012 and spent 6 years at the FDIC participating on nearly 100 regulatory exams. After leaving the FDIC, he worked as a senior compliance officer and senior auditor for regional and national banks. His passion for auditing and training led him to start Tuscan Club Consulting in 2017.
ComplianceTech, founded in 1992, provides fair lending web-based solutions and consulting services. Our industry-leading Suite for mortgage, consumer, and small business lending includes LendingPatterns™, Fair Lending Magic™, HMDA Ready™, CRA Check™ and Fair Servicing™. We are committed to offering free fair lending webinars throughout the year.
The presentation materials are available for download at the bottom of this page.
Access the Recorded Webinar with this link [You'll be prompted to enter your name and email address.]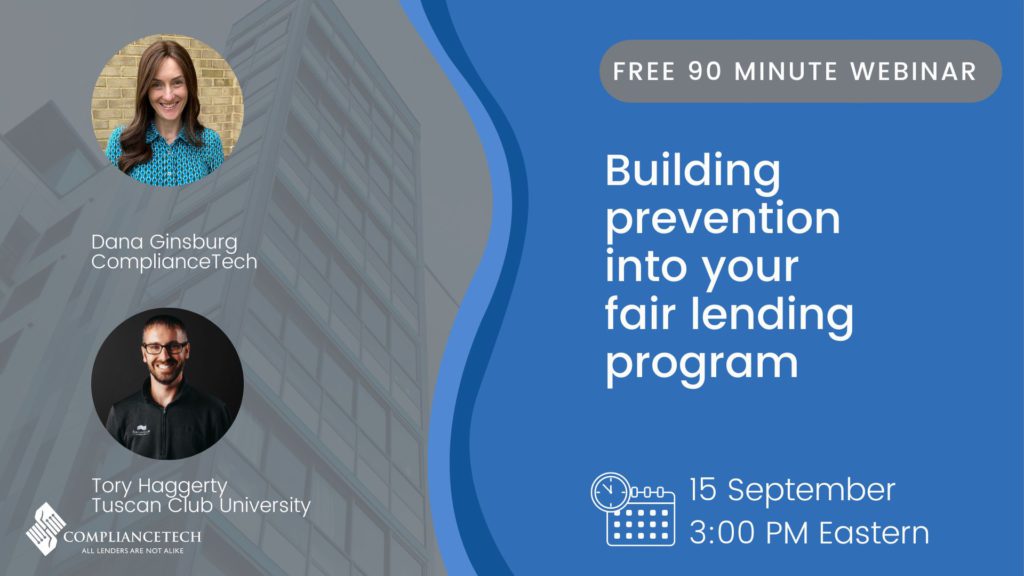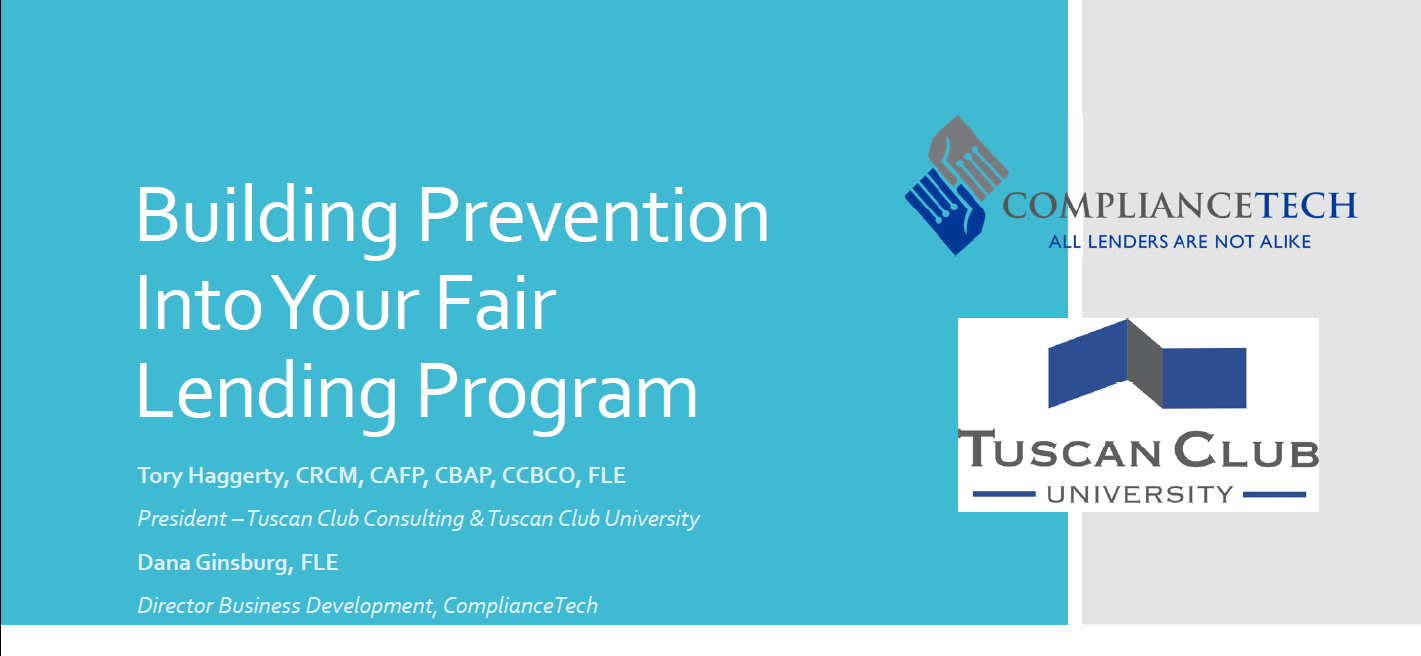 September 15, 2022 Webinar: Building Prevention into Your Fair Lending Program