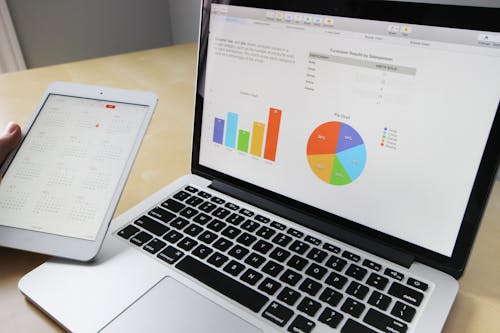 MCLEAN, VA April 18, 2018 – Today ComplianceTech announced the availability of an early look of the 2017 HMDA data in its widely used LendingPatterns™ application. LendingPatterns™ is an advanced fair lending and compliance data analysis tool used by every major sector of the mortgage lending industry, including lenders, regulators, GSEs, enforcement agencies, fair housing and non-profit groups. Users will now be able to access 14 years of lending data dating back to 2004, thereby allowing users to analyze trends and patterns in the current year as well as historically.
This early look of the 2017 HMDA data in LendingPatterns is derived from the CFPB's publicly available modified Loan Application Register (LAR) files on its website as of April 2, 2018. ComplianceTech is confident that the summaries of each lender's HMDA data in LendingPatterns correctly represents what the CFPB made public on its website on that date. The CFPB has since updated the site and expects to provide an updated loan-level national snapshot in May. Therefore, the 2017 early look data in LendingPatterns should be considered preliminary and relied on with caution especially as it relates to market aggregates, lender names and respondent identification numbers. For now, LendingPatterns will use the same lender asset size, city, state, CRA reporter status, and parent affiliation as was reported in 2016. These data will be updated shortly after the CFPB or FFIEC makes these data available to the public.
"This is the largest volume of HMDA data made available this early in the year," said Maurice Jourdain-Earl, Managing Director and co-founder of ComplianceTech. "Previously our early look data refresh was limited to the top 300 lenders who responded to our request for data. The early availability of these data in aggregate form will better serve the purposes of HMDA and allow CRA and fair lending stakeholders to address compliance issues sooner. LendingPatterns™ subscribers will have the unique privilege of being the first industry participants to have access to the 2017 HMDA data for analysis."
With the latest data refresh in LendingPatterns™, the ComplianceTech research and development team has produced powerful new reporting capabilities for peer analysis, redlining, and community lending. It allows users to perform 'Robust Peer Selections' by creating custom peer groups based on dominant business model metrics. In addition, LendingPatterns™ now includes the ability to perform statistical tests based on the FFIEC Redlining Risk Factors. This includes the ability to 'Rank Lenders by Community Lending Performance' and 'Rank Areas by Community Lending Performance'. These reports seek to mimic regulator and enforcement agency redlining analysis while also identifying areas for diverse lending opportunities. In addition, with private data there are reports to analyze processing times.
ComplianceTech, based in McLean, VA, is a leading provider of fair lending and CRA solutions to the federal government, lending institutions, law firms, community organizations, and researchers. ComplianceTech's software suite includes LendingPatterns™ and Fair Lending Magic™. For more information, contact support@support@compliancetech.com or call Dana Ginsburg at 202-618-7079. Subscribe to the ComplianceTech blog for HMDA Insights: www.ComplianceTech.com/Blog.