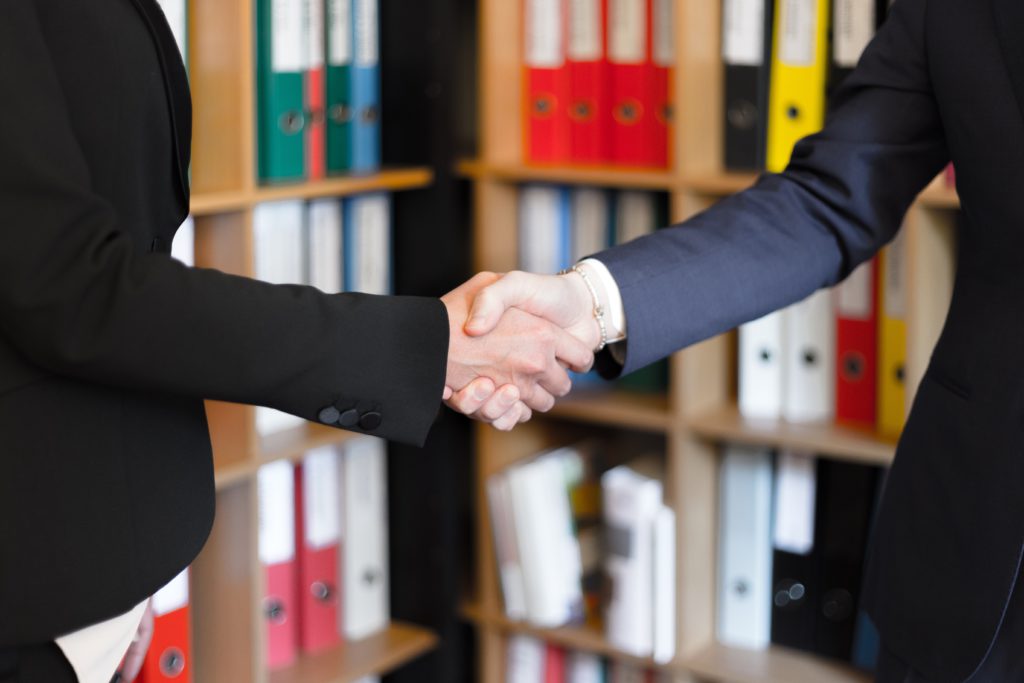 The announcement of the New York Community Bank and Flagstar merger on April 26, 2021 has me thinking about its impact on the industry as well as what lenders might learn by looking at the data behind the merger. The good news is that it is easy to create pseudo bank mergers using LendingPatterns™, ComplianceTech's web-based HMDA data analysis tool that aggregates Home Mortgage Disclosure Act data (HMDA) for all lenders.
2020 HMDA Data Analysis
Based on the 2020 HMDA data, we can see that New York Community Bank was lending in 10 states. With the announced merger, the bank's footprint will now span all 50 states. One key area of interest for the banks involved in the merger will be to ascertain the impact of their increased geographic lending footprint.
Lenders can combine their data with one or more lenders to play out different scenarios in their lending footprint. This can be done in a matter of seconds giving lenders a chance to see how their results look before and after a potential merger. It is another way to use LendingPatterns™: to strategize and look for business opportunities. This analysis can be done for the entire United States or by state, Metropolitan Statistical Area (MSA), County, Census Tract or Congressional District, giving lenders the opportunity to examine the potential impact by specific target lending areas.
Lenders should evaluate whether they might be taking on too much risk, not only fair lending, but from a safety and soundness perspective. For example, using various risk metrics such as concentration analysis by product, geography, investment properties, percent of NIV loans, etc., users can make informed decisions before it's too late. An automated tool that aggregates Home Mortgage Disclosure Act (HMDA) data is the easiest way to cover your bases when it comes to fair lending risks associated with a merger. It is best to stay ahead of the regulators and know your HMDA story.
Custom Peer Groups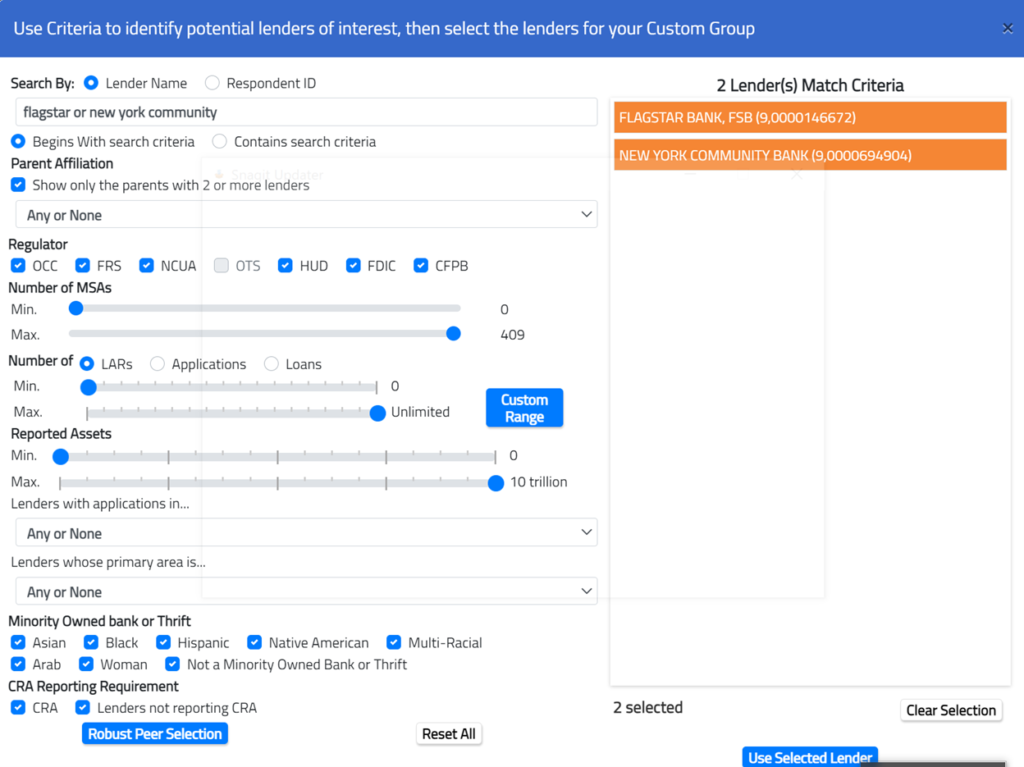 With LendingPatterns™, it's easy to make informed decisions based on real numbers. Take the guess work out of your strategy. Begin using a tool that can help you look for sound market opportunities. You can contact ComplianceTech today to learn how to use LendingPatterns™.