The American Bankers Association hosted a Free webinar titled, "Be Part of the Change: Expanding Black Homeownership," on June 29, 2021.  ComplianceTech Managing Director, Maurice Jourdain-Earl, was one of the featured panelists for the webinar.  
The webinar registration link is available to access the recorded presentation.
As described on the site, the webinar covered the following topics:
What does the data tell us about lending in the Black community?
What alliances will make you successful?
How can banks engage with faith-based organizations?
What does a specialized lending program for Black borrowers look like?
How do you leverage down-payment assistance programs
The panel was moderated by Antoine Thompson, Housing and Urban Policy Expert, and included the following speakers:
AJ Barkley, Bank of America
David Berenbaum, U.S. Department of Housing and Urban Development
David Dworkin, National Housing Conference
Marcia Griffin, HomeFree USA
Maurice Jourdain Earl, ComplianceTech
Rob Nichols, American Bankers Association
Courtney Johnson Rose, National Association of Real Estate Brokers
Janneke Ratcliffe, Urban Institute
Lisa Rice, National Fair Housing Alliance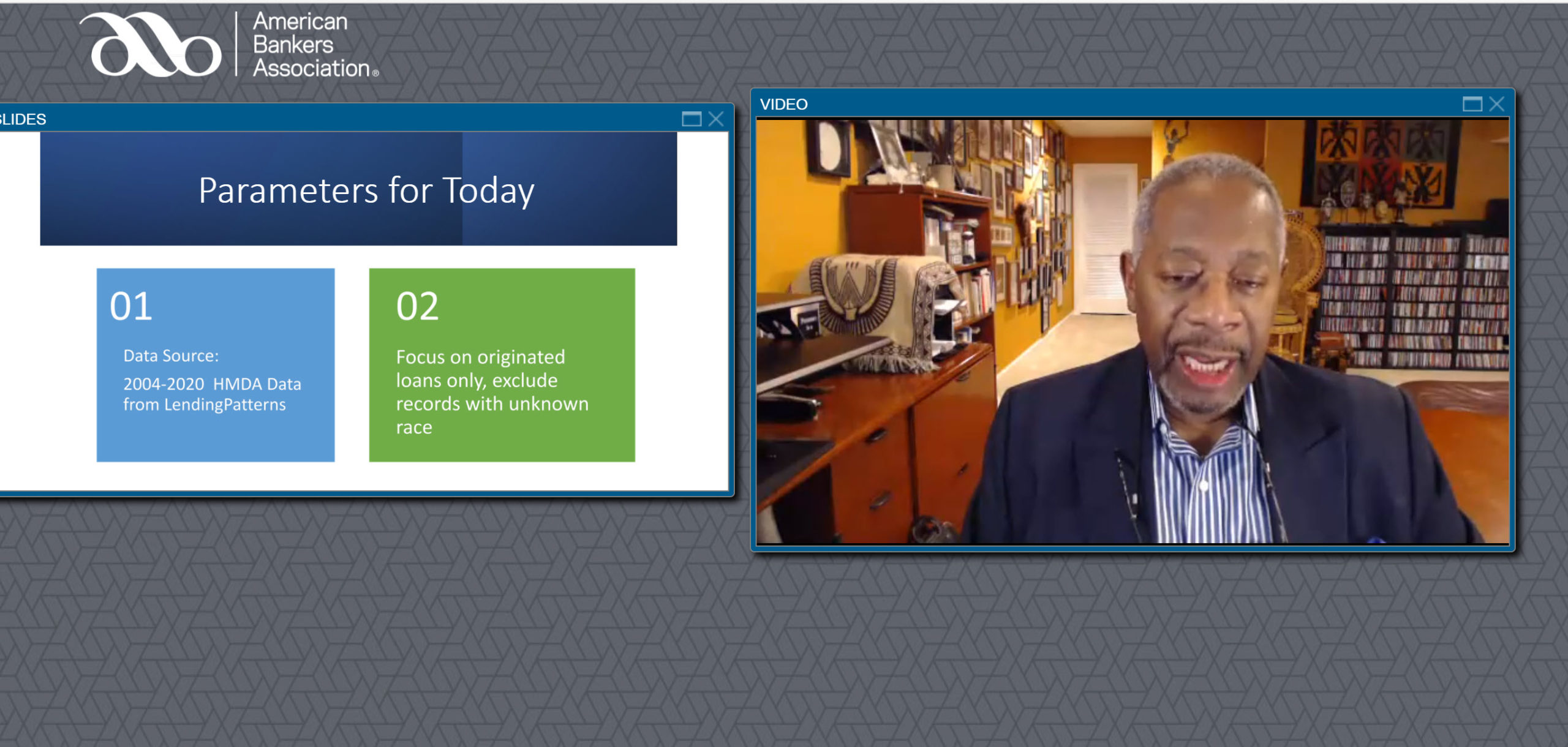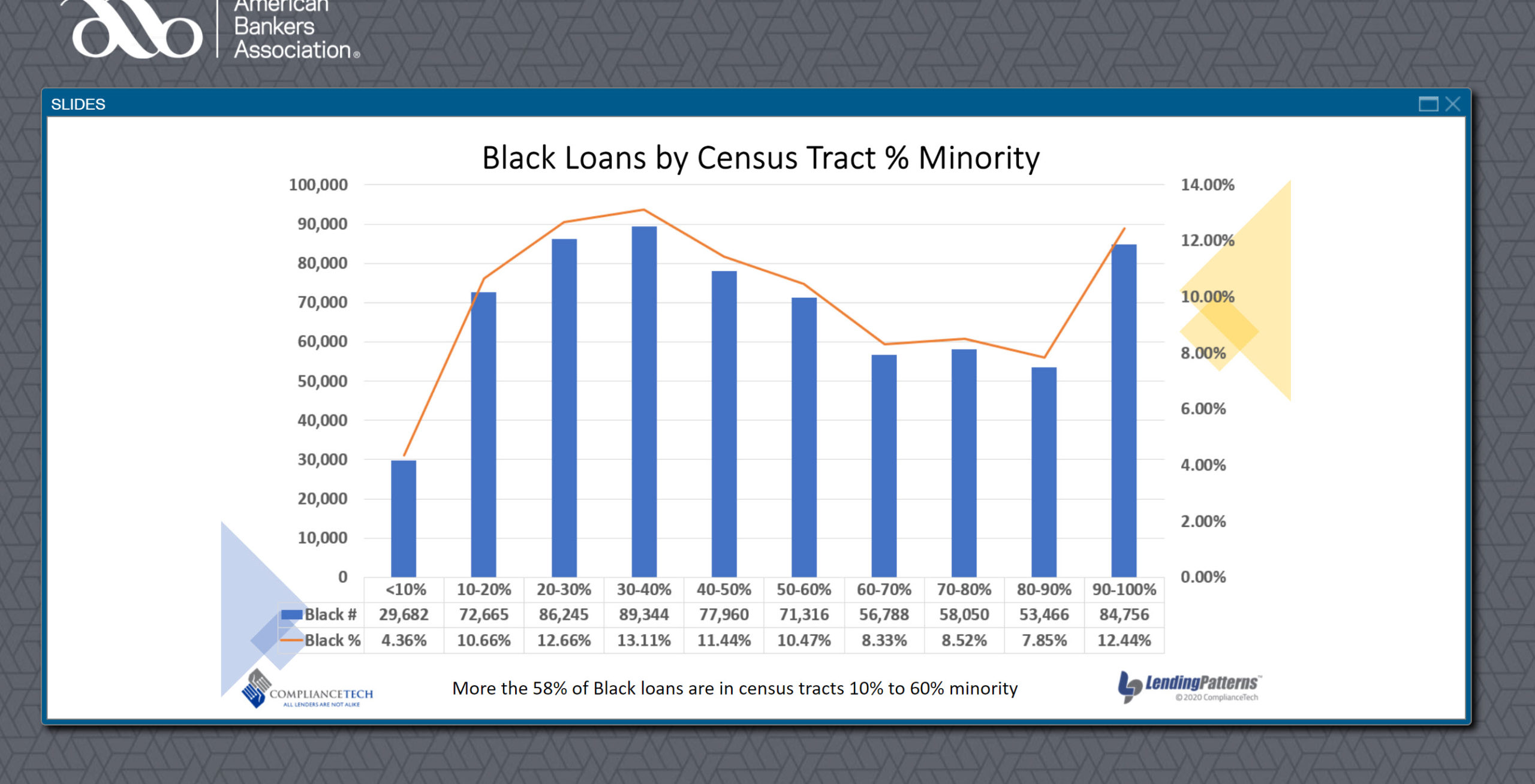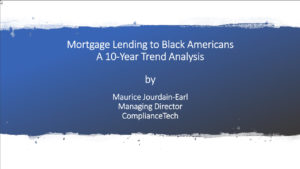 Mortgage Lending Trends to Black Americans
Download the 2021 presentation by Maurice Jourdain-Earl from a webinar hosted by the American Bankers Association entitled "Be Part of the Change: Expanding Black Homeownership".