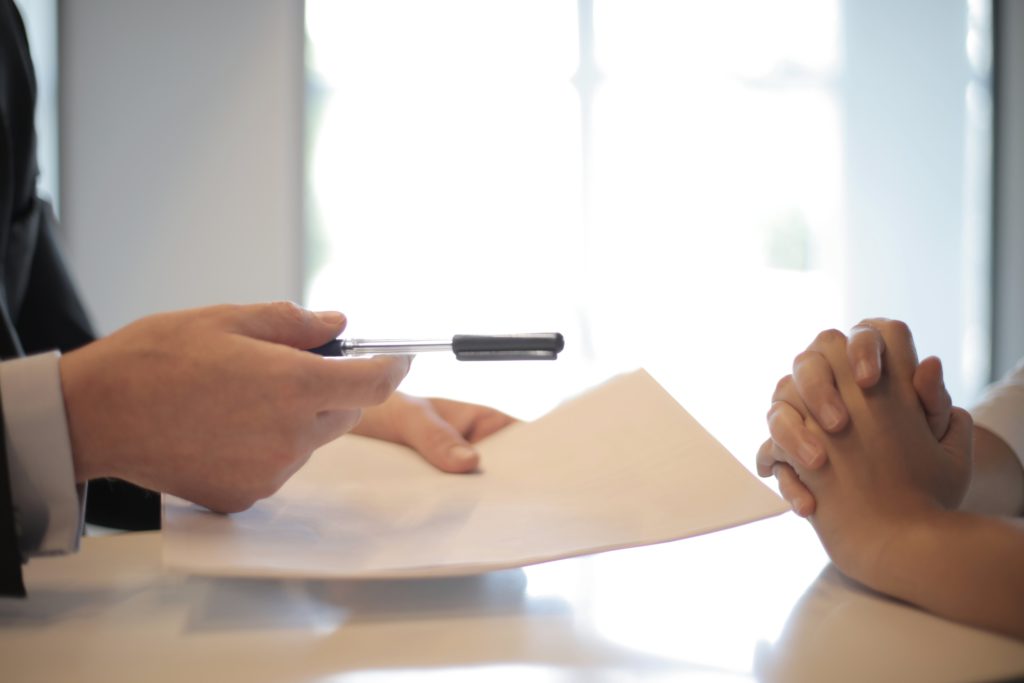 The American public has known for some time that 2020 was a year of dramatically increased mortgage lending activity. The Mortgage Bankers Association published its own survey and forecast data, and the GSEs reported on their increased levels of mortgage loan purchasing.
Now that the CFPB has released its "modified" HMDA LAR data on March 31, 2021, we can delve deeper in ComplianceTech's LendingPatterns™ product to understand which corners of the market took off and how a surge was propelled by falling interest rates.
As shown in Table 1 below, the number of originated transactions increased by 5.1 million between 2019 and 2020, from 9.3 million to 14.5 million, a 55.07% increase.
Table 1: Growth in HMDA-reported mortgage originations by purchaser, 2019-2020.
*This group of purchasers includes the HMDA "other" category, affiliates of the HMDA reporting institution, life insurance companies, private securitizers, and Farmer Mac.
Fannie Mae was responsible for the largest unit change and percent activity in Table 1 above, so Table 2 below provides greater detail on the types of transactions that were driving growth in Fannie Mae's purchases.
In rows 1-4, which account for roughly 90% of Fannie Mae's purchase activity, there are filters based on conventional, conforming, consumer-purpose, 1st lien, 1-4 family mortgages. With those filters applied, the particular combination of loan purpose and occupancy status that accounts for the most growth is rate/term refinancings where the borrower occupies the property as a principal residence. For those transactions, there was a 395% increase, as shown in row 1. In other words, there was basically a five-fold increase year-over-year.
Table 2: Growth in Fannie Mae's loan purchases by loan purpose and occupancy status, 2019-2020.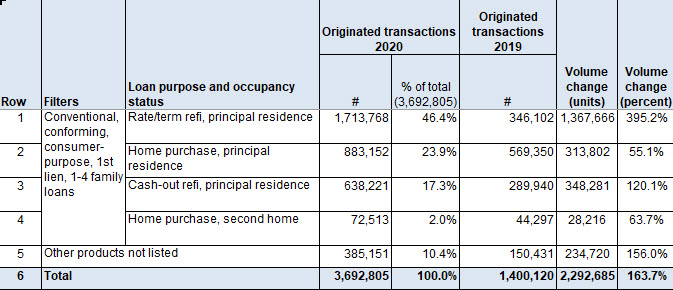 All of this information is available at your fingertips with LendingPatterns™. This should make clear that LendingPatterns™ is a powerful and robust tool. Regardless of the size of the 2020 dataset, LendingPatterns™ gives you the ability to quickly summarize large quantities of data, as well as the filters to help you make sense of the data.
If you have questions about how to use the tool, please don't hesitate to reach out to us at support@compliancetech.com or by phone at 202-842-3800.