For mortgage lenders who want to have confidence in their HMDA loan / application register (LAR)  submission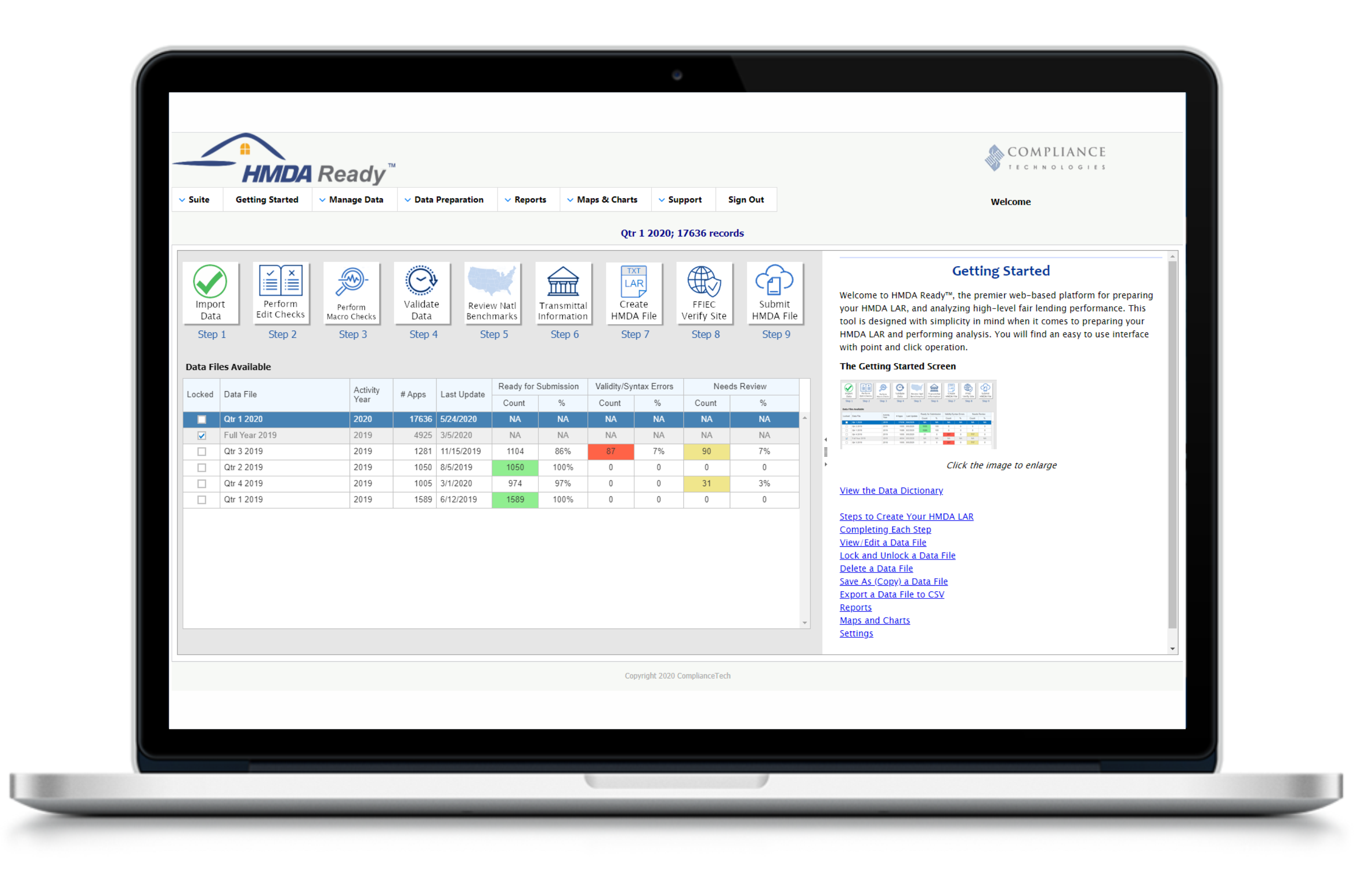 What can HMDA Ready™ do for you?
What HMDA Ready™ does for you
Avoid civil monetary penalties, costly resubmission expenses.
Mitigate Compliance Management System (CMS) Risk by building a better HMDA data foundation.
Identifies hidden data quality problems undetected by edit check.
Establishes the foundation for accurate and effective fair lending monitoring.
Critical for a superior fair lending examination experience by your federal or state examining authority.
Step-by-Step guided process
Fully integrated with other ComplianceTech tools, (Fair Lending Magic™, Lending Patterns™, HMDA Ready™, and CRA Check™)
Free upgrade for existing LP or FLM customers
Data Validation, Reports and Features
Better data quality improves managerial decision-making Generate submission-ready loan application register databases from scratch using our spreadsheet template or via import from a loan origination system or other vendors' application.
On-screen HMDA Guidance
User Permissions
National Benchmarking